COVID-19 (Coronavirus)
Work From Home Directive
As A business Leader, here is what you need to know.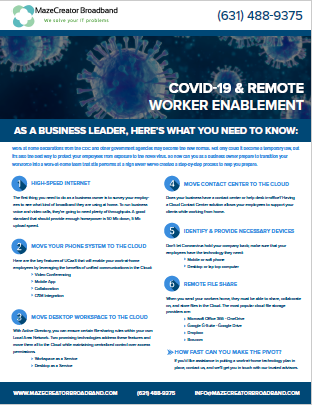 Feel free to download our guide for full details, if you would like help in this process contact us by filling out the form to the right, email or by calling today.
If you are looking for residential internet service to facilitate working from home, you should visit this site.
More Information Request Form
Please provide the following information and we will contact you ASAP regarding your request.